Before I write on any specific topic, it might help for you the reader to know where I am coming from.
I'm not some superstar high level coach. I didn't play pro level hockey or even juniors for that matter, which you may be thinking, "why did they bring this guy along"? My dad isn't some hot shot ex-pro or high-end coach and I started with one connection.
I grew up as a kid who went from house level hockey, to travel hockey, to high school JV and Varsity with a little bit of dabbling in ACHA College Hockey.
But playing wasn't my real calling.
I think it was when I was 16 I thought, "Man, it would be great to be a coach someday". That thought and dream never left me, and when I was done trying to get out of the stands as a healthy scratch for the college team I was on, I went back to my old high school and got involved as an assistant coach.
I took a hiatus for a little bit after that season, because I needed to finish school and eventually get a regular job. I soon got rid of the coaching itch a few years later and got back into working with young players at the development level, and I mean development as in learn-to-skate and learn-to-play hockey.
Eventually I became a youth coach and worked my way up the travel level rung helping to develop players who have moved up to high level AA teams and AAA levels. I've worked with some great hockey minds who have taught me a ton about developing players and teams. I have a clientele' of young players I work with doing private lessons. But still, the itch kept growing.
I wanted to get more involved with higher levels of hockey and I ended up calling my buddy who I grew up with, Eric Hofmann, and the timing was right. As an assistant coach for a tier 3 program and director of scouting he needed a scout out in the Midwest and within less than a month I was thrown into the fire (I'll share that story another time) of going to junior showcases trying to recruit players for a Tier 3 organization.
I did that for 3 years, but again, I wanted more.
I ended up leaving my full-time sales job and started trekking into the world of hockey further. I kept working as a scout for the Tier 3 program learning a lot about the operations side of the program as well as the lifestyle and coaching side from both the Head Coach and Eric. I then slowly got more involved with the local organization I was with and started assisting at the ACHA level. I started to run my own camps and clinics. After 7 years (from my start in teaching learn-to-skate) I eventually became a full time Hockey Director for the travel program I started this coaching journey with.
There's been some ups and downs through the whole process, and each day is a new adventure, but I've enjoyed the journey so far.
What do I want to achieve out of this though? I want to help educate as much as I can but also provide commentary on different things in the world of hockey, even outside of juniors. Maybe I do a coach's corner segment or break down some video. Maybe I talk about what it's like being a scout at the tier 3 level or just about youth hockey and the road to juniors and more. My passion is about becoming a better coach, instructor, director and always learning and gaining more knowledge.
I'm excited to join The Junior Hockey Podcast team and while I can't say how much I'll be posting, I hope to provide some quality content in each post I provide.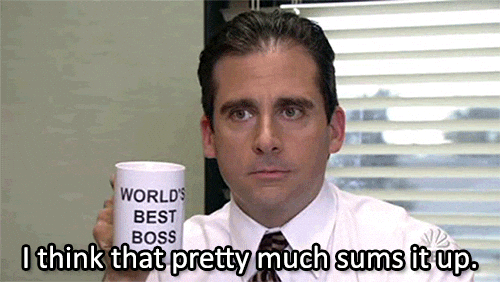 -Coach TDC