What is Junior Hockey – Junior Hockey Exposure Showcase
What is Junior Hockey - Part Two
So, you've decided that you want to jump into the grind and play junior hockey! That's great, but how are you going to get noticed by prospective coaches?
The biggest piece of advice I can give you is to participate in any event that will have the most amount of eyes (scouts/coaches/recruiters) at them. That place to give you the best amount of exposure in my opinion is a showcase.
There's quite a few showcases out there, and you are going to have to do your own homework on how far you are willing to travel, how much you want to pay, as well as how many you want to attend. Not every team or league goes to every showcase, so again, getting the most eyes on you is important.
My suggestion is to go on the showcase that you are interested in website and look and see who they have attending (guest coaches/scouts) and what teams and leagues have attended in the past or will be attending this year. Look to see if they also will have any type of seminars or meet and greets for you and your parents to get as much information about programs and leagues as possible.
What to expect at a showcase:
Showcases pretty much look and are meat markets. You give the showcase as much info about yourself as possible (age, height, weight, current team, phone number, email, GPA, ACT, SAT) so that they can create a prospect list. Coaches, scouts and players cram themselves into every nook and cranny to talk about how great their program is and why you should sign/tender with them.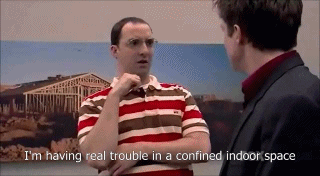 Some players will have numerous people waiting to talk to them. Other players will just walk off the ice and just get a head nod (if their lucky). Coaches and scouts will be in and out, some attending for a day, others for the entire weekend. It really depends on location and their availability.
How I see showcases are is that there are three groups of players:
Group 1 – Top high-end players that everyone wants but will be looking for Tier 1 or Tier 2 league offers. Most every program will talk to them, even though most know they have no shot in hell unless they are Tier 1 or Tier 2. Think AAA players in this category.
Group 2 – These are the players that are quality skaters that excel in some area's that scouts will possible notice or might need for their roster. For a Tier 3 program, these are the players that are most desirable because they will more than likely end up at this level due to not being skilled enough to step in at Tier 2 level quite yet.
Group 3 – These are the players that could be quality players, but they just don't stick out and instead just blend in and get lost in the shuffle. They may or may not be recruited at the showcase, but you can be damn sure you will get an email (or a slew of them) about coming to someone's pre-draft camp or open camp.
Some showcases will have an All Star game of players who are voted on by the coaches and scouts in attendance as the top skaters and goalies at the showcase for a more competitive environment and more exposure to see how they perform at a higher level.
If you don't get any offers or pitches, don't fret because there are still options out there, but again will involve more work. At this point pre-draft or open camps might end up being your best option, especially if it's a tier 3 program as there are so many teams in that level and opportunities.
(Part three will be about dealing with offers/scouts/coaches)
-TDC
#Showcase #coachtdc #JuniorHockeyCoaches #juniorhockey #scouting #recruiting #exposure