Why I Hate Tier 3 Junior Hockey Playoffs
As I look over tier 3 junior hockey in both the NA3HL and USPHL Premier division standings, I can't believe what I'm seeing.
Tier 3 junior hockey clubs that are (9-27-0-0), (9-25-0-0), (7-30-0-0), (2-34-0-0) have clinched playoff spots in the USPHL Premier division.
You've got a club that is (2-30-0-0) in the NA3HL that due to their playoff format essentially gets to walk right on in to the playoffs.
Not even Oprah gives this many gifts away!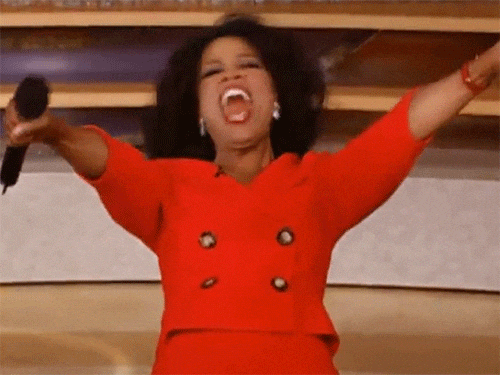 But other tier 3 junior hockey teams like New Ulm, Alexandria, Gillette, and the Wisconsin Whalers, all above .500 teams are battling to be in the top 4 of their respective division. Why are the teams that are playing damn good hockey about to be skipped over? I understand location is a huge reason, this isn't the NHL where you can fly around to play teams. But there must be a better format to all of this (or maybe shrink some leagues and cut bait with teams that just can't complete?)
What about the USPHL Premier Midwest East division? All 6 teams get to make the playoffs? I mean the Cougars and Motor city are essentially playing to figure out who gets to play the team with 2 wins and who gets the team with 7 wins.
As a bystander, it's difficult to figure out why or who gets into the tier 3 junior hockey playoffs, even after reading the formats provided by the websites and either way, it just doesn't make sense. Again, I realize location is key in all of this but why are the ones who are competing at high levels the ones who suffer, while those who just show up have an advantage in some divisions. The clubs that are competing typically are doing a great job building and recruiting their programs and it's not fair to those junior players to have to bust ass for 6-7 months and then miss out while another team (who could be busting their ass all season as well) but just isn't nearly as good walks right in.
I don't have the answers to this, but I'm not being paid to make those decisions. I'm curious what others think of the current tier 3 junior hockey playoff format for these tier 3 junior hockey leagues and if anyone has better suggestions. If so hit me or the the junior hockey podcast up on twitter.
-TDC