What is Junior Hockey – Picking your Program
So, this is my final installment of the "What is Junior Hockey" 4-part saga. So far, we have discussed what junior hockey is and the questions you need to ask before you even think about taking part. We've discussed what a junior hockey exposure showcase is and how it's one of the best ways to be seen by numerous programs at one time and for a good price. We've also discussed what types of ways you can join a junior hockey program whether its tenders, contracts, or drafts.
But now is the time to decide which program you want to play for (bearing you didn't get drafted by a team already and you are SOL within that league).
As of right now I am unaffiliated with ANY junior club in North America, though I will be joining most likely a USPHL team as a scout and I can tell you right now they have had a bad season. I have no allegiances nor do I or TJHP get paid by any program or league to promote or sell their league.
If you are a Tier 1 or Tier 2 Junior hockey player, you pretty much already have your choices figured out for you, but Tier 2 still leaves the opportunity to look at different programs.
The information below is going to be primarily for Tier 3 players but does fit some Tier 2 players in certain situations. It's also geared towards players who have aged out of HS or Midget hockey (though will still apply to 16-20 year olds).
"So TDC, you've brought me on this awesome and exciting journey! What do I do now to end it and move forward to choose my team?".
Remember when I talked about doing your homework? Well this is where the work is going to come in and it starts with RESEARCH.
First, look at the teams that are offering you a contract or tender. The most important thing you want to know is how many players they have moved on to higher levels, or to college hockey. Quality coaches will develop you on and off the ice, as well as promote you to colleges and help you in the commitment process. Some teams will advance players up a tier midseason due to their development.
You'll also want to see if that team is affiliated with any club in a higher tier. This allows you the possibility to practice with the higher level club if they are nearby, but also gives you an avenue to move up a tier if you are deemed ready.
Second, you want to know what the team looks like roster wise in two ways. First and most important is finding out where the coach sees you playing for the team. Maybe its top 9 forward, or bottom 4 defensemen, but opportunity to seize a better spot through hard work and improvement. The second part of this is you want to know historically how the team does with players on their roster via transactions? You can easily go on the NA3HL website and see that the Evansville Jr. Thunderbolts have had 75 players come through their team this season. In the USPHL the Jersey Shore Whalers had 52 players come through this season. To me that's a red flag and I would want to investigate further on why that number is so high if either of these clubs approached me. I don't know their story, but it definitely one to look into.
Third, you want to know what life will be like away from hockey with that program. If you aren't playing for a local team you will want to find out what the billet situation is. You'll want to find out what is expected of you if you aren't taking college courses nearby (do you need to get a job?). While I've heard stories of programs giving players apartments and letting them live on their own, this is a terrible idea. You're 18-20 years old, you need some supervision and a home environment. Most importantly you want to make sure you live with a quality billet family so that you get a place to come home to after practices/games, a warm meal, a bed to sleep in, and just general support.
Finally, you will want to know what your money will be going toward. How many times are you on the ice? What type of training is done? Is there a gym you can use? Do they use outside trainers or skills coaches? Do you have a dedicated locker room? Essentially you want to know everything you are getting out of the money you and your parents will be spending.
At the end of the day, you need to find the answers to these questions for yourself. If it seems too good to be true, do every ounce of research you can to make sure it is. Ask the coaches for past players you can contact about the program. Hell, go on previous rosters and look up players and see if you can find them on twitter and ask them. Look at league standings and rosters, see how many players are aging out or moving on. Look at college commitments on the alumni page of their website (if they even have one).
The choice is yours, good luck getting to the finish line!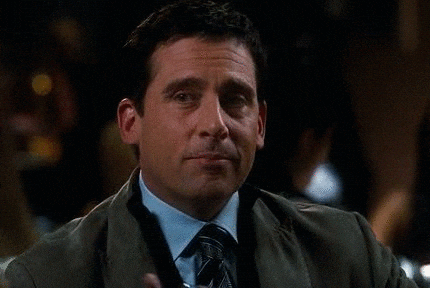 -TDC
#coachtdc #TDC #Whatisjuniorhockey #exposure #juniorhockeyleagues #tenders #PlayerDevelopment #recruiting #JuniorHockeyCommitments #advice