Yes, I realize it's Wednesday, but this is a new segment that I'm going to try for the weeks to come. Or with how my attention span works it may last only just one week. I'd like to combine a bunch of different scores, stories and information from all the US junior hockey leagues. Some may get more attention one week than others. It will just depend on the information I have and what I think the content. If you've got something you think should be written about or discussed, please let me know!
USPHL News
The USPHL has way too much crap on their website and none of it is anything I need to know right now or want to know this very moment. What bothers me is that outside of the NCDC nobody would know that the other divisions had their playoffs and championships already.
Unless you are playing or looking for NCDC information, you won't find anything on the front page about the Premier, Elite, or even their youth divisions of U18, U16 or U15 playoffs. Considering it has barely been a full week (a little less for some) there is nothing related to those divisions on the front page or their respective playoff championships.
Congrats on winning the divisional playoff championships to the Hampton Road Whalers (Premier) and the Richmond Generals (Elite).
NCDC:
We had a HUUUUUUGE upset in the first round with the Northern Cyclones defeating the Jersey Hitmen in a best of 3 series with a clean sweep winning Game 1 by a score of 3-2 in OT and Game 2 with a score of 2-1.
MVP of the series goes to Riley Sims for saving a combined 81 shots and giving up 3 goals in the two games.
The Hitmen, who were quite the juggernaut this season with 43 wins and 7 losses and a +115 goal differential just couldn't get it done. This is why we play the games folks because Cinderella stories do happen out of nowhere!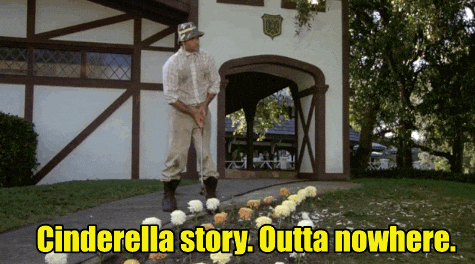 The Junior Bruins, Connecticut Jr. Rangers and Islanders Hockey club also move onward to the next round.
NA3HL News
The NA3HL also had its own HUUUUUGE upset with Alexandria defeating Granite City 2 games to 1, even after losing the first game! I speculated that I wanted to say Alexandria in my predication's, but Granite City had such a great season it was tough to make that call and honestly, I had no clear reason why to make that assumption. MVP of that series I'm going to split between Ville Hyttinen (not pictured below), who stepped in on game 2 and proceeded to stop 37 and 32 shots against and Forward Dylan Mattson who scored the GWG shorthanded no less in OT in game 2 (his 2nd of the game) as well as two assists in the 3rd game.
After a season to never remember, the Rochester Grizzlies came back newly owned and named this season and gave it their best shot against North Iowa taking them to game 3 only to lose 4 to 1. This was a huge step in the right direction for the Grizzlies and I look forward to watching the program continue their ascend next season!
Also moving on to the second round are Coulee Region Chill, St. Louis Jr. Blues, L/A Nordiques, Binghamton Jr Senators (who completely blew the doors off Niagara in the 2nd game of their series 22-0, which is just seems absurd), Northeast Generals, Helena Bighorns, Great Falls American, Oswego Stampede, Texas Brahams and Atlanta Capitals.
NAHL News
This past weekend saw Minot, Austin, Springfield, Bobcats and Brahmas all clinched playoff spots. Keep an eye out for more coverage as things start heating up with the playoffs on the horizon.
USHL News
Future NHL 1st Overall Pick Jack Hughes had a sublime weekend posting 1 Goal and 8 assists in two games versus the Green Bay Gamblers. He's now the all-time leading scorer in Team USA history passing Clayton Keller. I've been lucky enough to see Jack play in person and he was the best player on the ice, and this was a USHL game two years ago (actually it was his first game with the U18 squad). The kid is just unbelievably talented and has a bright future ahead of him... as long as he doesn't get taken by the Edmonton Oilers (Ha!).
Not to be out done, Top Prospect Cole Caufield of the NTDP put up 7 goals and 1 assists in 2 games, with 6 of those goals coming from the first game of the series! The 5'6 forward set the All-Time Franchise record for career goals for the NTDP program, nudging down Phil "Hotdog" Kessel the list.
Watch some of the goals by Caufield in the video below:
That wraps up this week! Be on the look out for some NA3HL recaps and predictions from Mack tomorrow!
-TDC
If you want to discuss this article or anything hockey related with TDC, follow him on Twitter at @TDC_Hockey