NCAA Hockey's Newest Recruiting Rules and Why It Affects The Junior Hockey World
Recently, the NCAA decided that it was time to make changes to how and when their colleges were able to start recruiting hockey players.
Effective immediately, any player, prior to Jan 1st of Grade 10 (so Sophomore year) cannot have any recruiting conversations with schools, nor can they when visiting a potential school they are interested in, have any NCAA participation meaning discussions with coaches, players, etc.
After January 1st of Grade 10, recruiting conversations are permitted and players can attend unofficial visits to NCAA college campuses with NCAA coach participation.
Once August 1st hits before their Junior year of HS, verbal offers are permitted and players can have their official visits on the campus.
At the beginning of their senior year are they now only allowed to sign a NLI or National Letter of Intent to the college they plan to play.
Well it's a double edge sword:
First, players no longer have the pressure as a 14/15 year old of making commitments to NCAA programs and instead can focus on just being a teenage hockey player. While there will always be ways to skirt around the rules, it should allow players to continue to focus on their development and keep their options open. It also grants NCAA programs that are not as strong, an opportunity to have a fair advantage of trying to recruit players at the same time as the big time programs are.
Side note: Only players who made their verbal commitments before the rules were finalized were grandfathered in, so effective immediately the rules are in place.
Second the only real negative to all of this is that it opens the doors for Canadian Major Junior clubs to sneak their way into possibly changing prospective players minds from going the NCAA route to instead being drafted and playing in one of the big 3 CHL programs. The WHL currently has a Bantam draft, so 15 year old's can start being swayed to play in their league earlier as there is no discussion between the player and prospective colleges yet. The OHL has their 16 year old draft which still will be drafting players that DO NOT have a verbal commitment yet made.
That said, every players choice is their own, and more and more players are becoming pro after going through the NCAA route (and having to play USHL or Canadian Junior A) then ever before. Nobodies development is the same and most kids who want to play NCAA hockey will still be able to tell the CHL clubs their intentions before hand. The opportunity to play junior hockey until 20/21 years old and then stepping onto a college roster and being done at age 24 to some is a much more appealing than hoping you can get drafted by 20 years old and if not, you have to sit out a year due to transfer rules by the NCAA from CHL programs.
These changes though is going to make the whole recruiting process a helluva lot more interesting.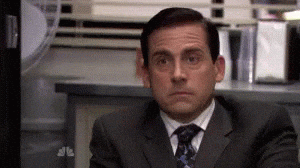 -TDC