Communication - Making The Junior Hockey Recruiting Process Easy
It seems this epidemic is happening all over the place as with the amount of time teenagers and young adults are on their cell phones, we shouldn't be really having this discussion.
That said, here we are, nearly 4 months after I posted the original article on how to deal with Junior Hockey Coaches and Scouts and it judging by the tweet below, it seems nobody really took my advice the first time, so hopefully a new article will get everyone on board. For any parent, potential junior player or hockey association please feel free to share this to the masses!
That tweet was liked 223 times and retweeted 41 times (a new high score for me).
I think the easiest way to put all this is....
JUST COMMUNICATE!
I can't tell you how many players I've offered contracts to lately, but what I can tell you is how much I've been either ignored or "ghosted" after the 2nd or 3rd discussion with that player.
"I have to talk with my parents" or "I need to sit down with my adviser" are the most common answers I get and those are both very good answers (except not so much the adviser one, you really don't need one for the most part but that's a different story for a different day). After that discussion, that's typically when communication ends up stopping. It's as if this player has been kidnapped or gone completely off the grid because I see you guys, that cellphone might as well be glued to your hands so not responding means something must obviously be wrong.
What happens:
Answers text messages? Nope.
Answer phone calls? Nope.
Look, I get it. You probably have 4-5+ junior programs calling you or contacting you every single day. That's great that you've garnered so much attention. I'm also sure it's exhausting that instead of getting a funny meme in your group chat with your buddies, its some guy texting you about his hockey program.
Luckily young man, I have a simple solution to your problem and guess what, its FREE (though you can send me money via paypal at anytime if you want).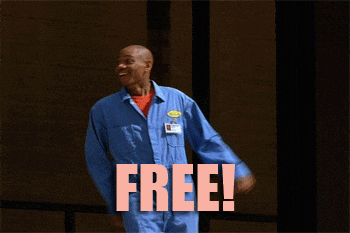 Communicate your situation or thoughts to the coach/scout! If you genuinely need time to decide amongst someones program, then tell them you are looking over your options and that you'll get back to them in a week with an update, and then do so. If you are just not interested in the team or league, tell the coach or scout exactly that in a polite way (because hockey is a small world and many of us talk and have long memories) you appreciate their interest but you are not looking to move further with their offer.
That's it!
A perfect example is that I've spoken to in the last 3 weeks roughly 4-7 junior hopefuls and offered most contracts. After offering them contracts, all I asked is that if they or their parents have any questions to do not hesitate to call me and that if they decide they are going to go down a different path and are not interested in the program I'm with that they just let me know. 3 of them ended up signing elsewhere which is not a big deal as I wish them the best of luck. The problem was I had to constantly (every other day) call or text them until finally they told me they signed elsewhere. Only 1 of them gave me the courtesy of saying "thank you for the offer but I will be going with a different program". The other 2 didn't even bother saying thank you, just "I signed with so and so".
Here's the thing, If you are not interested and just upfront with us, we no longer would be wasting our time or yours. If you a junior prospect listen to this advice that I've been given. "Time is the most precious commodity in the world because once you lose it, you can never get it back."
So instead of me working on the other things I have going on in my life, or talking to players who are interested in the program I am working for, I'm spending 5-10 minutes to try and contact you and find out what's going on with the contract that I offered and won't get that time back. You are also sitting there wasting 5-10 minutes of your life either delaying the inevitable message of "I'm not interested" by stringing me along or just ignoring phone calls and or texts.
Us coaches and scouts have been rejected before (should of seen me trying to pick up girls back in college). Sure it sucks but we can handle it as it's a necessary part of our jobs. You are about to step into a game and league that is dominated by professionalism and is cutthroat, ever inch matters. So now is the time to push through what you feel as uncomfortable (which I get, it is but it's necessary skill to learn) and reject the offer from someone and telling them something you know they don't want to hear.
At the end of the day life will move on, and we will be more more appreciative that we no longer have to spend our time chasing a ghost or feel like we are wasting yours.
-TDC