Getting Free Hockey And Schooling Isn't Enough In The QMHJL
It seems that each year this type of lawsuit comes up, ranging from NCAA sports teams to Junior hockey league. While Canadian Juniors is somewhat of a different beast, than US Juniors to a certain extent, the fact remains that these players are amateurs.
A Quebec court has ruled a class action lawsuit over player compensation against the Quebec Major Junior Hockey League and its 18 teams can proceed.
At issue is whether players in the league should be considered employees and paid, said the June 13 court decision from Quebec Superior Court.
QMJHL players get money for out-of-pocket expenses, equipment, billeting and travel costs while on a roster. Junior players are also eligible for post-secondary school scholarships, with each season spent in the league being worth one year of tuition, books and compulsory fees.
The lawsuit alleges that since players typically spend at least 35 hours a week on playing duties, they make less than minimum wage, and therefore the QMJHL is breaking provincial labour laws
.
The league has 12 teams based in Quebec, three in New Brunswick, two in Nova Scotia and one in P.E.I.
The suit is seeking back pay, overtime and vacation pay, and was launched by two former QMJHL players, Lukas Walter and Thomas Gobeil.
The plaintiffs allege players put in an average of 35-40 hours a week and up to 65 hours per week on "employment related services."
"[Walter's] bi-weekly pay was always the same, no matter how many hours each week he worked for the team," said the judgment, quoting from the allegations of the plaintiffs.
"In some weeks, he did not receive a fee equivalent to minimum wage, nor did he receive any vacation pay, holiday pay or overtime pay as required under the Applicable Employment Standards Legislation, even when he worked on holidays or for in excess of 44 hours a week."
Walter, who also played in the Western Hockey League, has said he thinks the two leagues took advantage of him. He's also the representative plaintiff in a similar lawsuit against the WHL.
The Canadian Hockey League — which is made up of the WHL, QMJHL and Ontario Hockey League — argues that players are "amateur student athletes" and not employees, thus exempting them from minimum wage standards.
Provinces including Ontario, Quebec, New Brunswick, B.C., Saskatchewan, Nova Scotia, Manitoba and Alberta have brought in legislation passing exemptions and clarifications on employment standards.
QMJHL commissioner Gilles Courteau has said that paying players minimum wage could serve as motivation for teenagers to drop out of school.
There's also concern that if the suit is successful, some teams will go bankrupt.
When you choose to go down the CHL route, you know as a player that you are giving up your chances of NCAA eligibility as the NCAA sees the stipend the players are given as payment, thus no longer making them amateurs. So these young men or teenagers are playing for their dreams to make the professional ranks, or they end up playing in Canadian University.
It looks like for Lukas Walters, he ended up playing 3 years across the WHL and QMJHL while Thomas Gobeil played 4 years specifically in the QMJHL. According to the above information, besides getting all that extra stuff, both received a minimum of 3 years of college paid for, with Gobeil getting 4 years.
The "35-40 hours" a week of "employment related services" is BS because that was essentially practices, off ice training and games. Hell they probably tossed in the bus rides as time served as well. So they weren't sitting here digging ditches in 100 degree whether with the sun beating down on them. They were busting their asses to improve their hockey skills, get better as hockey players and as a team, and ultimately PLAY HOCKEY FOR FREE in the hopes of going pro.
Unfortunately it didn't happen to either player, and now because they got to play for free, plus received small stipends per week, PLUS get 3 years minimum of free education, the CHL owes them more money because why? Things didn't work out in the long run for them?
The line about "being taken advantage of" almost kills me. They get free ice time, free access to off ice coaches, trainers and probably medical staff and medical attention (doctor visits, physical therapy). Then add in the fact that they didn't get "vacation days'? What is summer considered? What is a day off from the rink considered?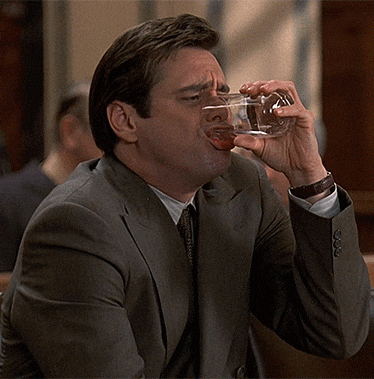 Go ahead and sue, and maybe you win, but then the next crop of players moving up will have you guys to thank because suddenly the CHL will be a "pay to play league" and ask your neighbors down here to the south how well that is working out for them and how well organized it is... Sorry but I just don't feel sorry.
-TDC